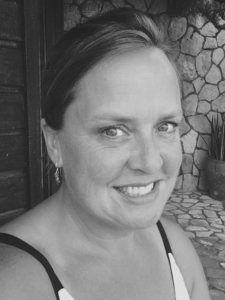 Lori L Strawbridge, CPA
Principal
With over 20 years of service to Saint Louis small businesses, individuals, and nonprofit organizations, Lori is dedicated to assisting clients with their accounting and tax needs in the ways that work best for them. Lori earned Bachelor's and Master's of Accounting degrees from the University of Missouri-Saint Louis and has been a Certified QuickBooks ProAdvisor since 2007.
In addition to her professional work, Lori values an impactful role in the non-profit community. Starting in 2003 when she joined the board of directors of Saint Louis Earth Day, an organization that transformed the City's sustainability landscape, Lori has committed to contributing to the betterment of her community. She also currently serves on the board of The Noble Neighbor, a non-profit focused on bringing authors and books to under-served schools in the St Louis area. Previously, Lori was a long standing board member of the Judevine Center for Autism, where she chaired the Fundraising Committee for 5 years.
When she isn't working, Lori enjoys hiking, reading, and traveling with her partner and their collective offspring.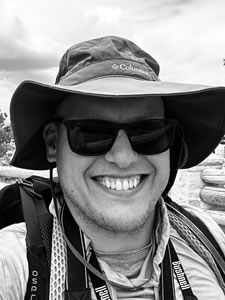 Ian J Aebel, PhD
Senior Accountant
A broadly trained historian from the University of New Hampshire and now a full-time accountant, Enrolled Agent, and notary, Ian has been serving the clients and staff of Lori L Strawbridge CPA since 2016. Having spent more than 20 years in higher education, he values careful study, attention to detail, commitment to clients, and consistent analysis.
A student of historiography (the history of history!), Ian continues to think about starting his first book, a study of how the British wrote the history of the New World between 1500 and 1800. In addition to his work at Lori L Strawbridge CPA, Ian currently teaches geography courses at UMSL. When not working, Ian enjoys reading books very slowly, watching movies 20 minutes at a time, hiking in the desert and mountains, workouts (after they are finished), cacti, ice cream, and Topo Chico.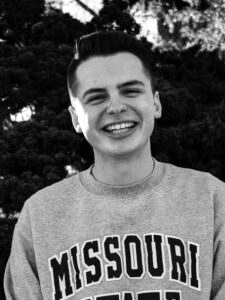 Nick Bujnak
Staff Accountant
Nick received his Bachelors in Interpersonal Communication from Missouri State University in 2018. After a few years of jumping between odd jobs (and a global pandemic), Nick moved back to his home town of Saint Louis and found a home at Lori L Strawbridge CPA in 2021. Since then, Nick has used his communication and organizational skills to provide the best client experience possible. During this time, Nick has gained a wealth of knowledge and experience that continues to grow!
Outside of the office, Nick is a video game fanatic, collects vinyl records, and enjoys spending time with his nieces and nephews. You'll have a hard time finding him without his headphones in, listening to his favorite podcasts or albums while he works.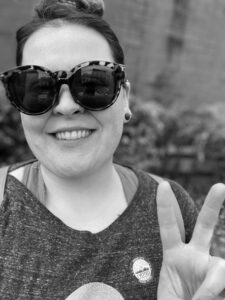 Nicole R Madden
Office Manager
Nicole has a long history supporting small businesses and entrepreneurs. In addition to sporting a work history featuring almost exclusively independent employers, she heads up two of her own companies – 6th Dimension Entertainment and Cats in The Attic Jewelry.
While Lori L Strawbridge CPA is her first time working in an administrative setting, Nicole's Media Communications degree and organized multi-tasking abilities make her a perfect fit for the office. She's looking forward to gaining new skills that can be utilized in and out of the work place.
Outside of work, she enjoys spending time at home with her boyfriend and their six animals, volunteering with the cats & dogs at CARE STL adoption center, and learning about a wide array of subjects via podcasts.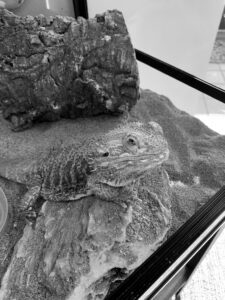 Humphrey
Office Team Support
Humphrey joined our team in 2022 bringing extensive experience as a Bearded Dragon. Prior to launching his career as accounting office support, Humphrey spent his time surrounded by his friend the snake, three cats, and a dog. While he misses his animal friends, he is excited to be a part of a terrific team and enjoys welcoming clients to the office! In his free time, he enjoys chomping mealworms, giving people the side-eye and dreaming about crickets.